Palmcroft Activities
Please take a look at the variety of things happening at Palmcroft.
Palmcroft Panthers Purple Up for Military Kids!
Palmcroft students and staff wore purple in support of our military kids.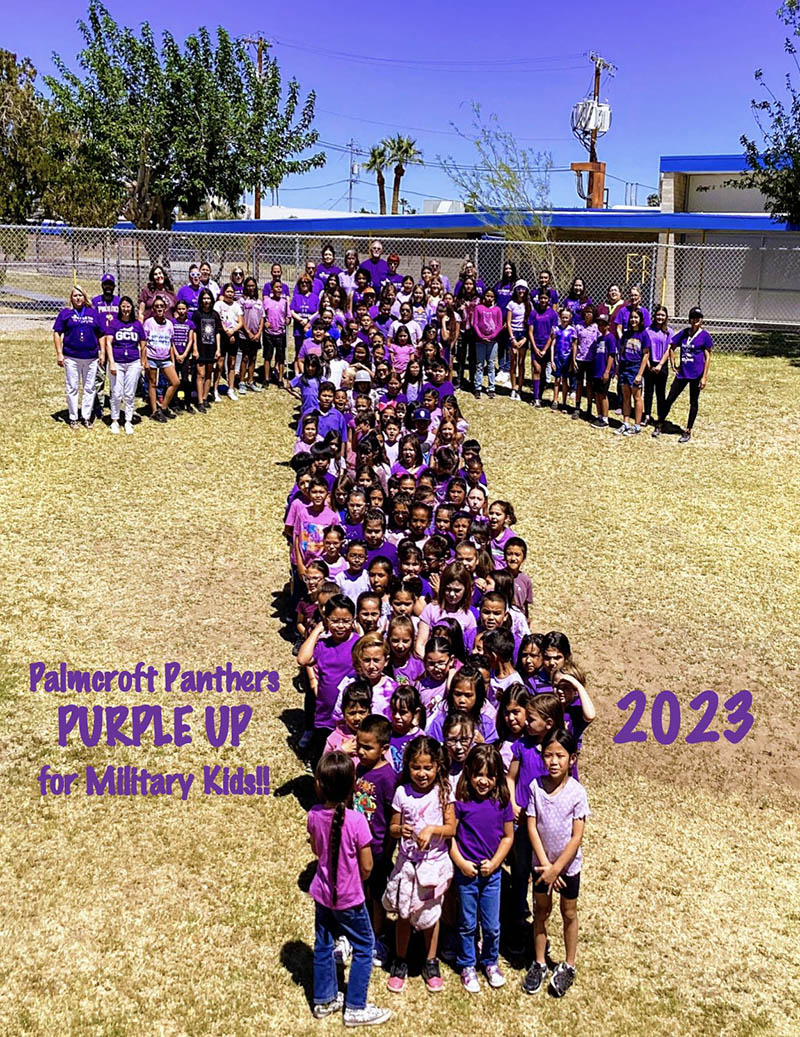 Palmcroft PJammin Day 2022
We had a Pjammin day when kids wore their pajamas to school and donated money to fight childhood cancer.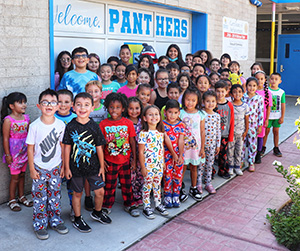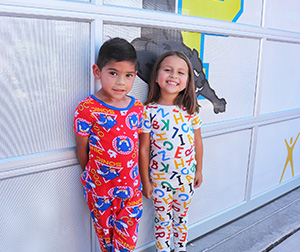 Palmcroft Kids at Hope
Palmcroft Veterans Day 2021
Palmcroft Arbor Day 2022
The 50th Day of Kindergarten