Welcome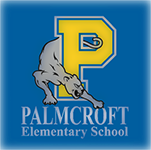 Welcome to the website of the Palmcroft Panthers. We're glad you're here! It is our goal to provide you, the families and friends of Palmcroft Elementary School students, an enjoyable and informative place on the web to visit and learn more about our school. We believe that good communication between our school and your home is a key to our students' success, and this website is an integral tool that will help us achieve our goals.
Please visit us often to find the answers to many of your frequently asked questions or to contact one of our awesome teachers or staff members. Go to our Calendar or our News and Events page to find out about exciting Panther happenings. You'll also find information especially for parents so you know how you can make a difference in your child's education. If you'd like, you are also welcome to contact us anytime for any reason. Thanks for visiting us, and enjoy your stay.
Our Mission Statement
The mission of Palmcroft School is to produce 21st century leaders by empowering all students to become good digital citizens who make responsible, respectful, and safe decisions to be college and career ready!
Our Vision Statement
All children are capable of success. No exceptions! 
A Message From Our Principal
Dear Parents/Guardians:
As the principal at Palmcroft Elementary School, it is an honor to have the opportunity to serve such an outstanding community. It is my desire to work with you, your child, and the staff to continue to foster a strong sense of community in order to increase student achievement. I have learned that the best method to increase and maintain high student achievement is to foster the development of a strong school community where the principal, staff, and parents collaborate in order to best meet the needs of their students.
We, the staff of Palmcroft Elementary School, are committed to providing effective instruction for each child at his or her appropriate instructional level. We will strive to provide exciting and rewarding instruction that will enable your child to achieve his or her goals. Classroom instruction will align to the Arizona College and Career Ready Standards with strong use of technology.  
Our website is an excellent tool to keep students, parents, guardians, and staff informed. Please check back frequently. I truly believe strong partnerships between parents and staff leads to academic success for all students; therefore, I invite you to visit our school and actively participate in your child's education.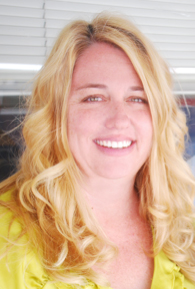 Jennette Arviso
Ms. Jennette Arviso, Principal